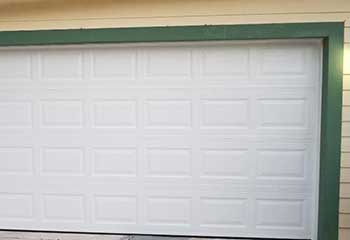 Garage Door Installation
Customer Issue: Mr. Burns wanted a garage door that would be simple and affordable for his newly-built garage.
Our Solution: Mr. Burns decided that a Clopay Classic Collection model of garage door best suited his needs. It had an easily complementary look to it, as well as being insulated and durable for the price. Our technicians put the rollers into the tracks to guide the garage door on before closing them. We also checked the balance and tension once we had connected the cable and springs.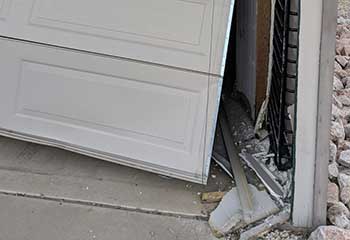 Garage Door Off Track
Customer Issue: The customer found that their garage door was struggling to move.
Our Solution: An examination of the garage door found that it had come off of the track in one area, hence the problem. After clamping the door into place, the track was opened so that it could be cleared of the debris that caused it and the rollers put back in.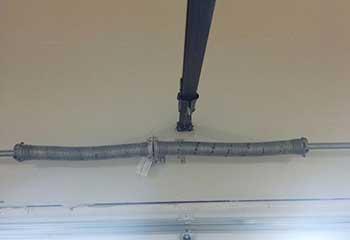 Spring Replacement
Customer Issue: Mr. Belteshtaf remembered the recommended service time for his garage door torsion springs and wanted them replaced before they could break.
Our Solution: Since the springs were still working at the time, it was a simple matter to remove the customer's car from the garage and close it again. With the lift cables disconnected, the team eased the tension out of the springs, removed the caps, and replaced them.
Hogan Belteshtaf
- Austin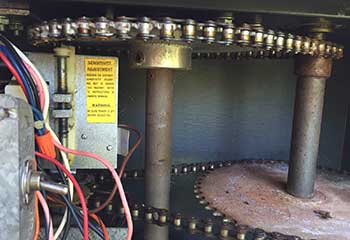 Opener Repair
Customer Issue: Opener not working.
Our Solution: We examined several different parts of the unit, including the chain drive and the motor. The problem ended up being a damaged circuit board, most likely due to a recent bout of unexpected power outages. We replaced the ruined component and reprogramed the opener to make sure it was able to work correctly once again.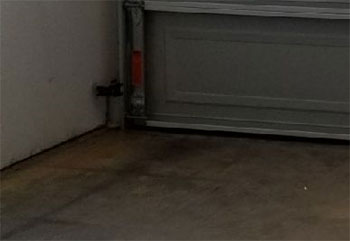 Sensor Alignment
Customer Issue: Misaligned garage door safety sensors.
Our Solution: The opener kept reversing this customer's door when he tried to close it. We examined the situation and soon found this was a textbook example of sensor misalignment. We readjusted the position of the photoelectric units and then tested the door to make sure that the problem was solved and that it only reverse when it needed to.
Chris Sarchy
- Forest Park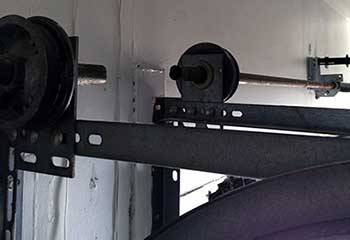 Cable Replacement
Customer Issue: Garage door cable broke.
Our Solution: Not only did one of the lift cables break, the second one got off its drum and became tangled with itself. We decided that the best course of action would be to replace both, which we proceeded to do. Then we made sure the door could open and close without further issues.